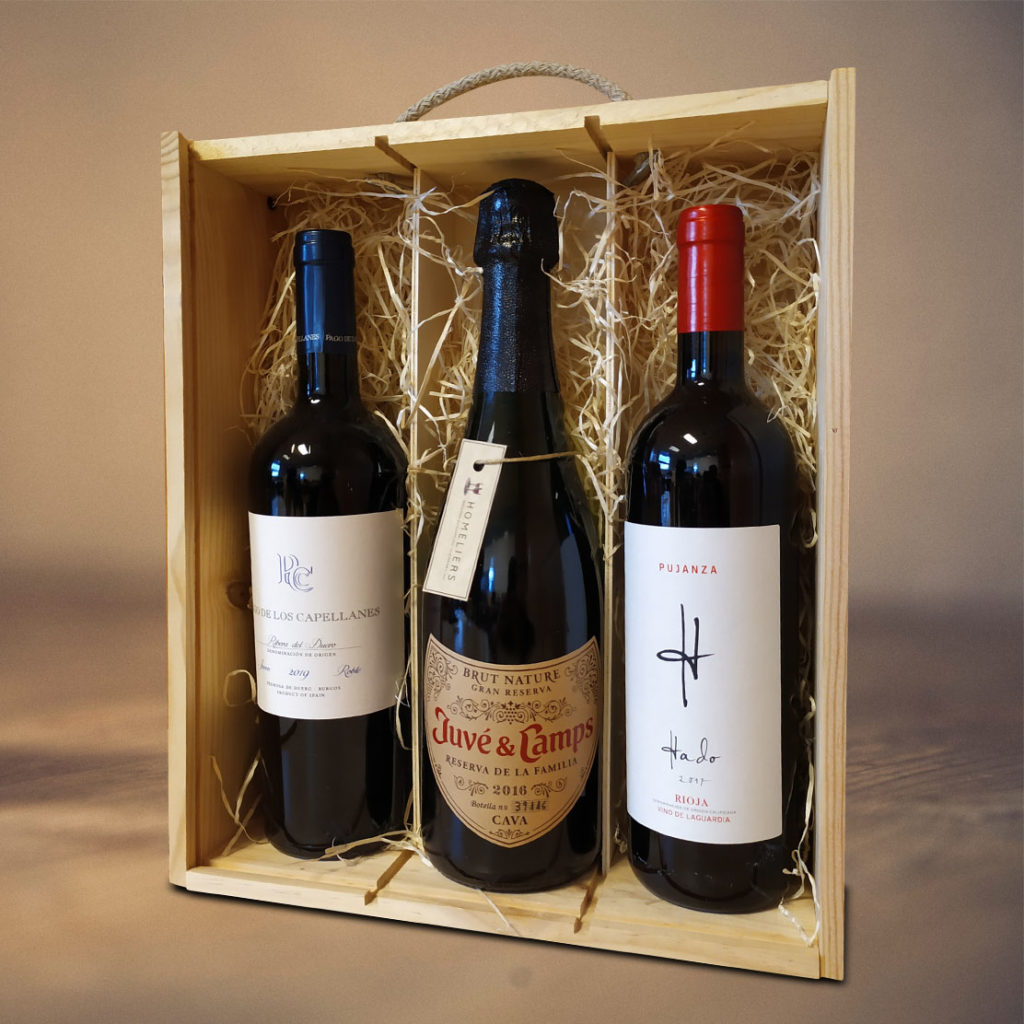 To Gift. Tell it with wine!🎁
Can you imagine the feeling of receiving an unexpected package and discovering that it is full of good wine?
They say that the best gift is the one you don't expect.
Any order has the option of attaching beautiful boxes and wrapping to present and show off your wine shipments as a gift.
Select the products you want to gift at the Homeliers cellar or choose any of the packs (to discover, to enjoy and to succeed).
From the shopping cart you can choose the gift wrapping that you prefer and the personalized note that you want to include with the gift.
Easy, practical, fast and safe!
Giving good wine does not fail!